About HajjUmrah.pk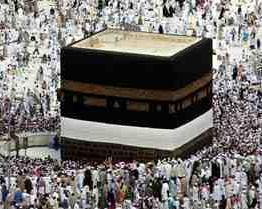 We are based in Pakistan with head office in Islamabad, and a Pakistan wide agent network and offices in Karachi, Lahore, Rawalpindi, Quetta, Peshawer, Faisalabad, Multan, UK and USA. Our policy is to provide comfortable, convenient, hassle free travel to our customers, maximising the enjoyment, and making it truly 'a holiday of a lifetime'. The backbone of our company is the long list of happy customers. In fact, over 80% of our customers come from the recommendation of others.


Apart from providing excellent service, our specialist area is cheap Hajj Packages and Umrah Packages. Our specially formulated packages are designed for your maximum convenience. Everything we do can be 'tweaked' to create a tailor made solution that fits your individual needs perfectly. We have deals for everyone, from single travellers to large groups.

Performing Hajj / Umrah is a blessing to anyone fortunate enough to experience the magnificence of the occassion. Our aim is to provide travel packages designed to llow you to savour the magic of being in the presence of the most beautiful scenario imaginable. By carefully selecting the best hotels and flights, we can make sure your accommodation is as close as possible to the Haram Shareef itself, and your journeys are as relaxing as can be.

We have the ability to issue tickets for Hajj & Umra on almost all available airlines for Saudi Arabia, assuring you of excellent value. Hope you will enjoy your Hajj and Umrah trip with us.

Contact us by email using contact us form.